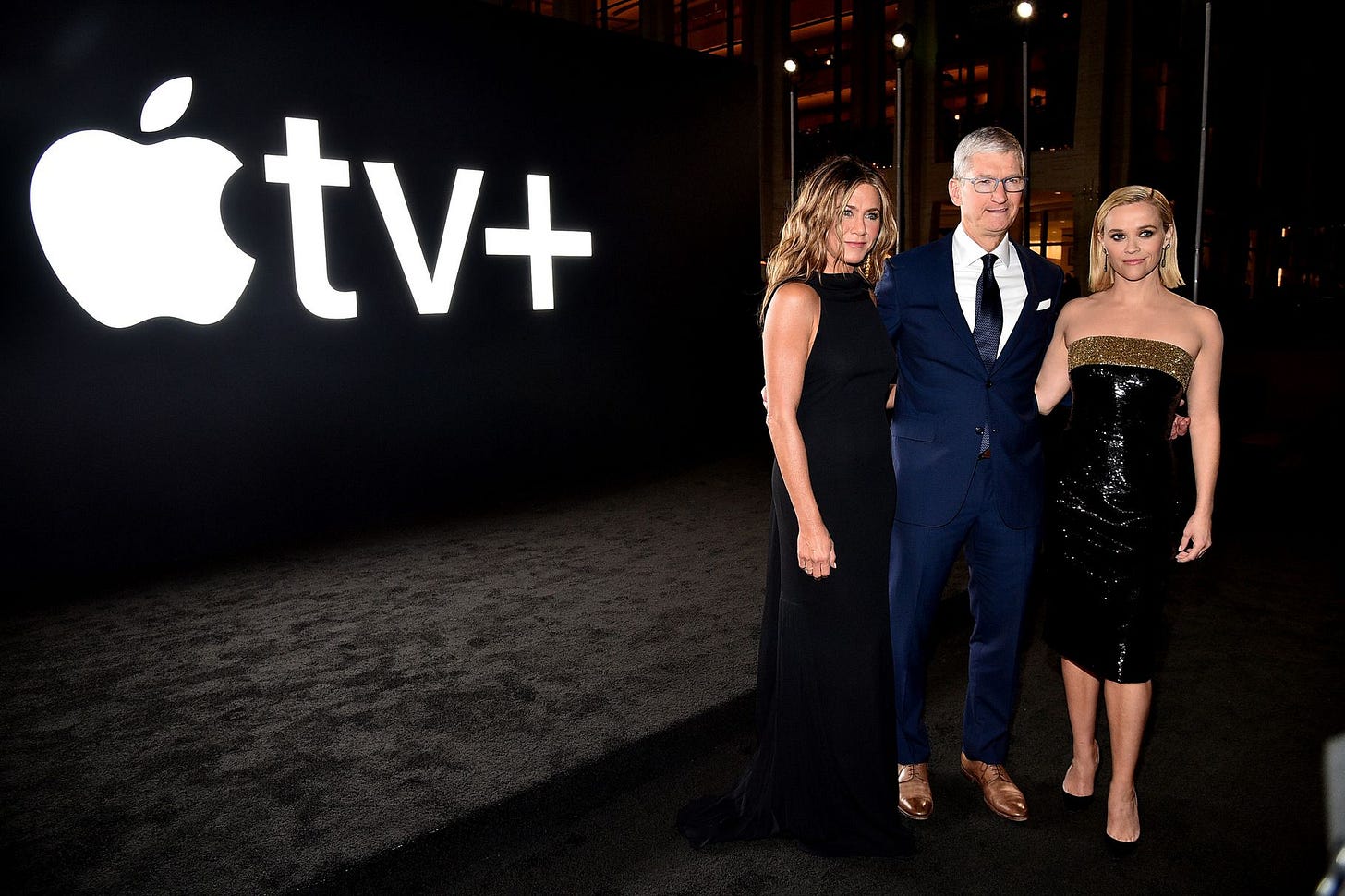 Apple TV+, Apple's new streaming TV platform, launched on November 1st. Having recently bought an iPad, I'm one of the lucky ones getting the first year for free (rather than having to pay £4.99 per month). And, regardless of the fact I'm not paying for it, I am impressed so far.
Apple's unique selling point is that, unlike all other streaming services, Apple TV+ only has original programming. This might seem like a coverup for their lack of a backlog of content. But, having increasingly found myself getting lost in Netflix's endless content, I have found Apple's skinny TV service refreshing.
What about the actual shows themselves though. So far I've watched The Elephant Queen – an incredible and deeply moving documentary following a herd of elephants in Africa. I highly recommend this if you get a chance. And I mention it first is this isn't getting nearly as much attention as the shows Apple are more heavily promoting.
The next Apple TV+ show I've watched is Dickinson. And I have to say, I loved this so much! It's one of the most fresh, quirky, fun, engaging TV shows I've watched in a while. It's a period drama and yet so very 21st century. The thoroughly modern soundtrack, set to a 19th century drama sounds like it could be terrible, but it is stunning. So cleverly done. The thirty minutes episodes make for a nice length too. Bring on season two already!
The other two shows I've been watching are The Morning Show and For All Mankind. Both are really good shows. I'm hooked on both, already a little frustrated at having to wait for each new episode to be released each Friday. Jennifer Anniston and Reese Witherspoon, the stars of The Morning Show are both brilliant, and the whole show is so well cast. It feels like the layers and the tension is growing with each episode.
I wasn't sure if For All Mankind would be for me but this too grabbed me from the first episode. The premise of a world where Russia beats America to landing the first man on the moon, and the subsequent, still continuing, space race makes for compelling TV.
All told, this feels like a strong start from Apple. It still feels a little weird having a computer device making company creating TV shows, but that's the world we live in now. And if the end result is a further expansion and extension of this golden age of television, it's hard to complain.