A great tip for embedding a new habit
How 'habit stacking' can make starting a new habit much easier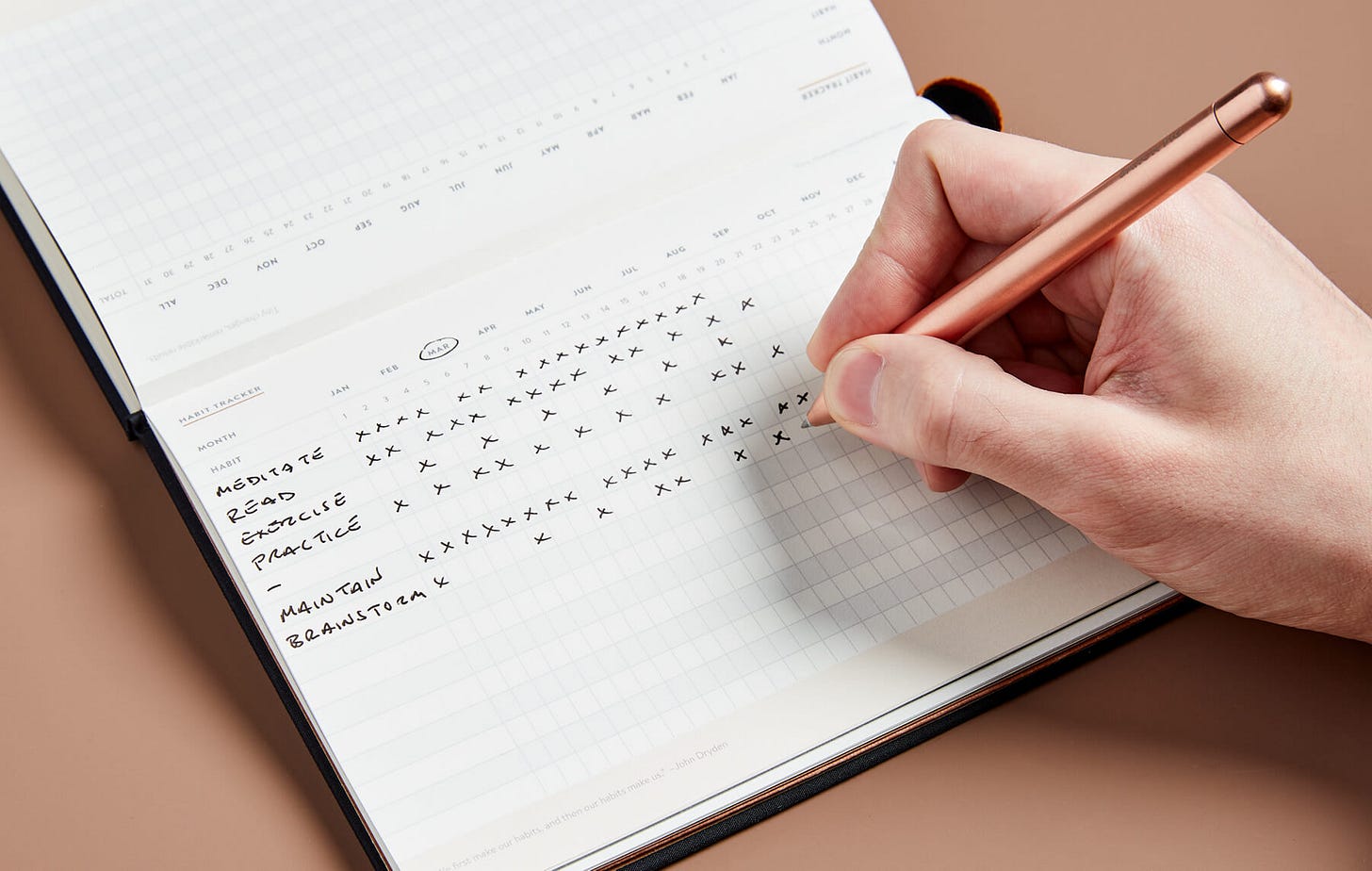 I finished listening to the audiobook of Atomic Habits by James Clear this week. It's a great book about how making tiny changes to our behaviours can lead to remarkable results.
Listening to the opening chapters felt like I was hearing the book version of much of what I wrote about in my last article. So if you enjoyed that, you should check this book out!
There is much I could write about what I've learnt from Atomic Habits, but I want to pick on one thing that felt like a revelatory moment for me.
It's something James Clear describes as 'habit stacking'.
The reality is that we all already have lots of habits – some good, some bad. But no matter what, if we take the time to reflect on our daily activities, there will be a string of activities we already do habitually.
These habits are fully embedded. They happen without thinking.
But let's say we want to add a new habit into our lives. We want to start reading more. Or exercising. Or meditating. Or writing. As we all know though, no matter what it is, embedding a new habit isn't always easy.
So what if we 'stacked' the new habit onto one of our already established habits?
Perhaps you're one of those people who always starts the day with making a coffee. Habit stacking would mean this:
After making my coffee, I will read for two minutes.
Or, as another example:
After doing my teeth, I will meditate for two minutes.
In other words, you attach the habit you want to form to a habit you already have formed.
And you keep doing that until you have established the new habit.
Reading about this, I realised this is something I've unintentionally done with my learning the guitar this year.
Every night, immediately after saying goodnight to my two daughters, I go downstairs and practise my guitar. Only a month in, and this association is now strongly embedded.
I finish bedtime with my girls and then I go and practise my guitar. Since getting my guitar in early January, I have only missed one practise.
I've connected a habit I want to form to a habit already thoroughly embedded in my everyday life.
Why not try it out yourself over the next few weeks? What's a habit that would be good to add to your life? And what habit that you already have could you stack this new one onto to help you get started?